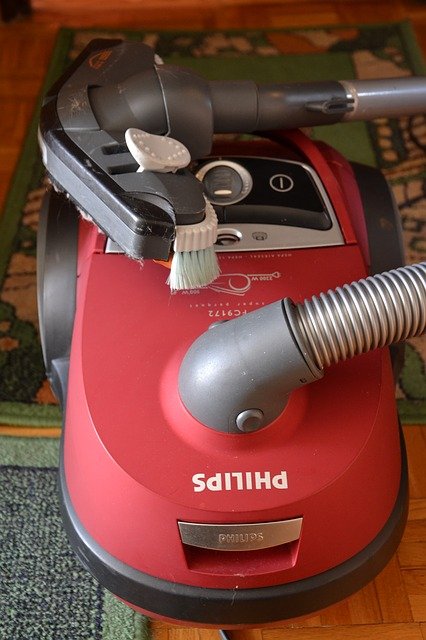 Advantages and disadvantages of various vacuum cleaners
Vacuum cleaners are essential equipment in any home, thanks to them you can significantly speed up all the work at home. Nowadays, manufacturers of vacuum cleaners are outdoing themselves in finding newer and newer ways to speed up work.
Even robots can be purchased without any major problems, who do the cleaning of the floor on their own! However, each of the different types has its pros and cons.
Bag vacuum cleaners
Bag vacuum cleaners are a traditional solution, and also one of the cheapest solutions. All dirt and dust is placed in a special bag. The bag can be made of a material or it can be made of paper. The former should be cleaned and washed regularly if necessary, the latter, on the other hand, are simply thrown out after being filled. Such vacuum cleaners are good, but not the best, and they do not do well with animal hair and allergens of all kinds, for example. For this, you often need to buy bags for them or clean them regularly. However, it is a cheap and popular solution.
Bagless vacuum cleaners
Bagless vacuum cleaners differ in this, that they don't have bags, only a plastic container. They are better at cleaning and no allergen or mites will hide from them! There are practically no operating costs for such a vacuum cleaner, and after vacuuming it is enough to empty the container. The downside is the need to clean the filter, it should be washed under water from time to time, to remove excess dust from it.
Water vacuum cleaners
Water vacuum cleaners can be washed, but not necessarily, because they are also ordinary vacuum cleaners. Water is used to catch all dirt. They are very good at cleaning, they are perfect for allergy sufferers, who do not feel the effects of their allergies when using them. In addition, they perfectly moisturize the air in the apartment. However, their price is high, and also have a higher failure rate than other models. In addition, the dust container must be cleaned regularly after each vacuuming. They are heavier and less handy than other models.
Vacuum cleaners automatically
This type of vacuum cleaner is not very popular yet, but this is starting to change. Automatic vacuum cleaners do not need supervision and charge themselves, they clean and vacuum themselves! This allows you to simply leave the vacuum cleaner at home, and all the work will be done by yourself. There are also models, which additionally have the function of washing the floor, so you can do one time 2 w 1! Automatic vacuum cleaners are very expensive, but many people choose to do so anyway.
Central vacuum cleaner
Central vacuum is the solution, which is not often used due to the high cost of implementation. There is a plug in each room, into which the pipe is inserted, then the central vacuum cleaner starts. It is a convenient solution, no need to worry about cleaning the vacuum cleaner, nor changing bags, however, the high price effectively discourages the use of such a solution. It is also not profitable to make them in small rooms, because the costs will be too high in relation to the profitability of such an investment.