Is it necessary to give children corn gruel?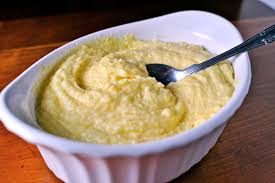 Nutrition for children is extremely important at every level of development. Starting with breastfeeding, what should be the only source of food for 6 month, through formula milk, rice gruel, until lunch for children. Supplementing the diet should occur successively, and in the case of allergy sufferers, be under the care of a doctor. It is important that baby food is of excellent quality - without dangerous pigments and preservatives. Surely your child has already tried vegetables and fruits. Now comes the time for another novelty. Kids usually appreciate cereal items. For starters, choose gluten-free porridges and gruels, including those that are best absorbed, e.g.. rice porridge. Then give them also those from the seeds that are not disinfected very well, because they are the healthiest. Grain products provide a high dose of calories (complex sugars, especially starch) - it is important for the child, because the amount of energy, which he draws from milk (we have or modified) it is no longer enough for him.
Corn grits in the kitchen Corn grits are needed in the kitchen, for a multitude of reasons, as it can change characteristic elements, like flour, groats, or different cereal articles. From time to time, you should experiment and include corn grits as a thickener, even for soups, sauces or other dishes. By switching to eating better, valuable, Corn grits will be appreciated for sure, as it has a lot of use. Perfect for cooking, smoking, so you can also give it to children instead of the famous fruit porridge. It is enough to cook the corn grits in milk, then we have corn gruel.
Corn gruel - how to refine it? In case of food poisoning, we should eat corn gruel without additives, although some of them decorate it with a pinch of butter. Such a dish perfectly relieves the digestive system. In the absence of contraindications, the standard provision should be amended with something good and healthy. The gruel taste is perfectly combined with raisins, an apple, pear, fruit jam, a crushed banana, cinnamon, honey. In the salty version, you should add a piece of fish or chicken to the gruel, boiled carrots, for, spices for taste - for example, curry.