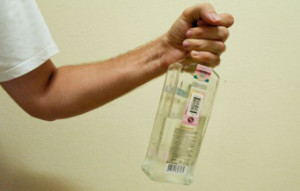 Young people eagerly reach for beer. It is easily accessible, costs less than wine or vodka. But you can also get addicted to it, if it is abused.
Most parents feel anxious, whether their adolescent child does not drink alcohol, does not smoke or take drugs. Most often, young people reach for beer. Zwłaszcza że ciągle kusi ich reklama. Trzeba pamiętać, that there is no drinking culture in our country, including beer. As always, the example taken from home is the most important. That is why it is so important, that the family does not get drunk.
Parents should explain to their son or daughter, it is harder to get drunk with beer than with vodka, but consuming it in large quantities every day, it can also cause alcoholism. It is not indifferent too, where and with whom you drink. A teenager likes to impress his peers, how much can he drink. So he needs to know the consequences of alcohol abuse.