Corn gruel - what is it?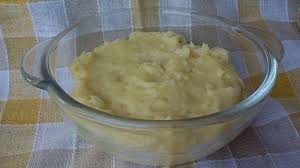 Especially young parents have a huge problem with the rules of their children's nutrition. There is nothing extraordinary, that they want everything that is perfect for their children and that they do not want to harm them in any way. Many parents wonder whether to choose the right corn gruel or also rice gruel? This is where the huge problem arises. Each of us knows, that the basic choice, however, lies between the porridge, while gruel.
What is the difference between gruel and porridge?
Mothers, and parents in general, very often ask themselves two main questions. The first is the difference between gruel and porridge? However, another question is what is the difference between corn gruel and rice gruel. This question is not only asked by young mothers and by new parents. These questions are asked by parents of any age and with any experience. Every one of us has heard about both the gruel and the porridge, and it also distinguishes the corn from the gruel.
Rice gruel: what is?
Rice gruel, as the name itself presents, it is made of rice, grown in China, India and Indonesia. It has a mushy consistency, similar to milk and can also be used in a bottle with a teat. Instinctively, it causes hypersensitivity very occasionally, it is perfectly digestible, mighty in iron, magnesium and B vitamins. It strengthens and is gentle on the digestive tract. It can be made in three ways - combine with formula milk, or do our meal only on the water (we prepare a gruel for an older child and an adult, either on "regular" milk or on water). Rice has no gluten, making it sure for people, are allergic to gluten. There is also one element of eating rice gruel through children. However, this applies to the small ones, who suffer from acid reflux. What is reflux? Gastroesophageal reflux is the movement of stomach contents into the esophagus. It is an extremely popular disorder of infancy. It is normal in most cases. More than that in the first three months of life, every second baby.
What gruels?
The gruel is used as an ingredient to supplement the diet. They are nutritious food and have a delicate cohesiveness. They provide all the necessary reinforcement elements. For children, rice or corn gruels are the most suitable. Rice gruel is a light and mild dish, that can be performed on the water, but also on milk. Due to its cohesiveness, the gruel can be used in a bottle with a teat. However, all dietary changes should be consulted with a specialist. However, it should be remembered, that corn gruel is less allergenic and is more delicate than rice gruel.