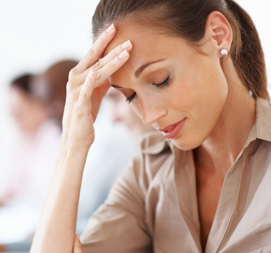 "We have been married since 4 years We have a two-year-old son. My problem is that, that I had never been appreciated in a marriage. My husband keeps telling me, that he doesn't love me, that if it wasn't for him, then I wouldn't have anything to eat, that I'm at his place, so I have keep quiet. We live with his mother. She is everything to him. I, however, do not maintain any contact with her, because she does not accept me and my son, although it is her only grandson. She hadn't even dealt with him yet. The husband comes home in the evening and wants to, not to talk to him at all. He says, that there is nothing to talk about with me. It was like this, that I wanted to leave, but he said, that without a childa, and I couldn't bear that… Why the husband cannot understand, that he now has a wife, the child and we should be everything to him?"
The lady can help herself. My advice is simple: please pack your bags, take my son in my arms and leave the house as quickly as possible. Nobody will pick up your child, it is completely impossible. To deprive the mother of parental rights in Poland, she must be proved either mentally ill, or practicing fornication, and in front of the child, because if the child does not see it, it doesn't matter at all.
So please don't be afraid of your husband's out-of-the-box and stupid threats, just run as far away from this relationship as possible, who is apparently dead and shows no good signs.