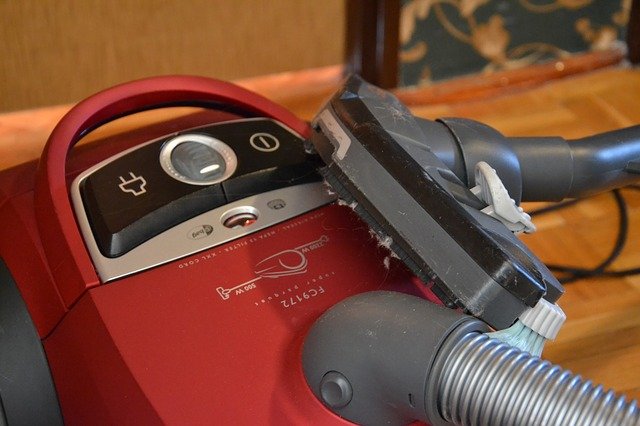 A good vacuum cleaner for your home
The latest vacuum cleaners are very innovative and have a number of interesting functions. Buying the right equipment for vacuuming is not easy, because the choice is enormous. One thing is for sure – the purchased equipment must be of the highest class, and in a house without a vacuum cleaner you can feel almost like without a hand.
Efficient vacuuming
The vacuum cleaner has one, the main objective – he just has to vacuum! But he can't do it anyhow, at the same time, it must be quite effective. It is not the engine power that speaks of this, how good the equipment is, but the efficiency of vacuuming, which is tested in many institutions. You can even find vacuum cleaners with very little motor power in stores, but with great cleaning efficiency! How it's possible? They are equipped with compressor motors, thanks to this they save a lot of electricity. It would seem, that every vacuum cleaner cleans, but the worst part is, which cannot be seen with the naked eye! This is all dust, dust mites and allergens, which return to the room with the hot air escaping from the vacuum cleaner. Effective filters, operating on many levels, is a great way to keep the dust inside your vacuum cleaner. One of the most valued types of filters is High Efficiency Particulate Air Filter, more commonly known as HEPA filters. Such filters consist of multiple layers of non-woven fabric, where all impurities stop, even the smallest ones. The efficiency of HEPA filters is raised by the fact, that the motor is hermetically sealed, so that the dust does not find another way out
Convenience of vacuuming
Vacuuming shouldn't be a punishment, or rather a pleasant duty, in order to do it properly, a vacuum cleaner must have several features, which will facilitate its operation. The correct length of the cable is important, it really matters. Long cable makes, that you can reach every corner with a vacuum cleaner. It will be very convenient, if the cable winds up in itself, after pressing the appropriate button. Both the weight has a great influence on the comfort of use, and the volume. Weight should be as small as possible and unfortunately, but not all vacuum cleaners meet this point. Many models are quite large in size, which makes it difficult to use them, especially in the case of, when you live in your own two-story house. Carrying the vacuum cleaner from top to bottom will surely be very tedious. A lightweight vacuum cleaner is a much better choice.
What amenities can a vacuum cleaner still have? This could be, for example, an indicator showing the fill level of the bag, thanks to which you can quickly find out, when it's time to replace. There are special brushes for cleaning pet hair on the market, as well as crevice or upholstery brushes. All additional elements can have a significant impact on the comfort of using the vacuum cleaner, as well as its volume. Most vacuum cleaners are noisy and there is nothing you can do about it, unfortunately. To be sure, it is worth testing it before buying, how loud is the model. The silent operation of the vacuum cleaner will definitely make you, make vacuuming more fun!