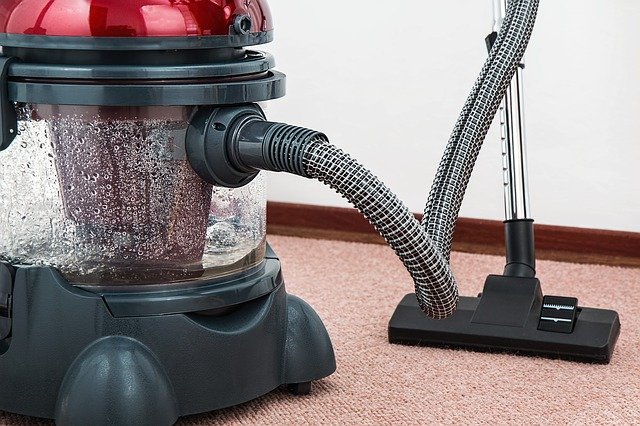 What to look for when buying a vacuum cleaner
Buying a good vacuum cleaner is not that easy, as you might think. This home helper can have many functions and take many forms, it's worth knowing what to focus on when choosing it.
The best vacuum cleaners are these, which give you the chance to use them in many situations. Universal solutions for the home, such as a telescopic brush or various vacuum cleaner attachments, give a chance to make good use of this equipment. After all, the vacuum cleaner is not only used at home, but more and more used it to clean the tray, bedding animals or vacuuming in the car. The number of accessories available is very important, and accessories such as straps for hanging the vacuum cleaner on the shoulder, whether rubber parquet wheels are comfortable and functional accessories, worth buying!
Clean Air
In order to ensure the best possible air purification, it is worth choosing a model, which is equipped with HEPA filters. These are high-end filters, which perfectly clean the air and do not allow, that dust or mites get to the outside. People suffering from allergies or wanting to take care of their health, should choose a vacuum cleaner model, which has no sudden hot air exhaust and which is really well filtered. Good filtration on many levels makes, that the air in the room begins to get better quality!
The purest solution
Choosing the cleanest solution for your home, many people choose bagless vacuum cleaners. Jednak podczas czyszczenia pojemnika istnieje spore ryzyko, że zawartość się rozsypie. Lepszym wyborem są wysokiej jakości odkurzacze workowe, które dodatkowo wyposażone są w bardzo dobrej jakości filtry. Zamknięty worek wystarczy po prostu wyrzucić do kosza na śmieci, nie trzeba go czyścić, myć ani robić nic w tym stylu. Zastosowanie worków jest dobrym pomysłem, o ile wybiera się odkurzacze wysokiej klasy. Wybierając odpowiedni odkurzacz warto także sprawdzić, jaką ma siłę uciągu, jest to bardzo ważny parametr. Vacuum cleaners with low traction will not clean all surfaces properly, it may turn out, that, for example, a thorough vacuuming of a down carpet is not possible. Poor traction force makes, that the vacuum cleaner is only suitable for vacuuming panels and tiles.
manufacturer's warranty
When buying a vacuum cleaner, you must not forget about the warranty! Many people only remember it then, when they need it. Sometimes it seems at first glance, that everything is fine, while it turns out, that the guarantee does not give much room to show off. For example, elements such as a pipe, line, additional brushes and other accessories are often simply excluded from the warranty! Even if they break, then there's nothing you can do about it. Read carefully before making the final selection, what provisions are included in the warranty. Many stores offer the option of extending the warranty on 5 or on 10 years – this is a pretty good idea! Thanks to that, even after years of using a vacuum cleaner, you can be sure, that any faults will be rectified.